Seosamh Ó Drisceoil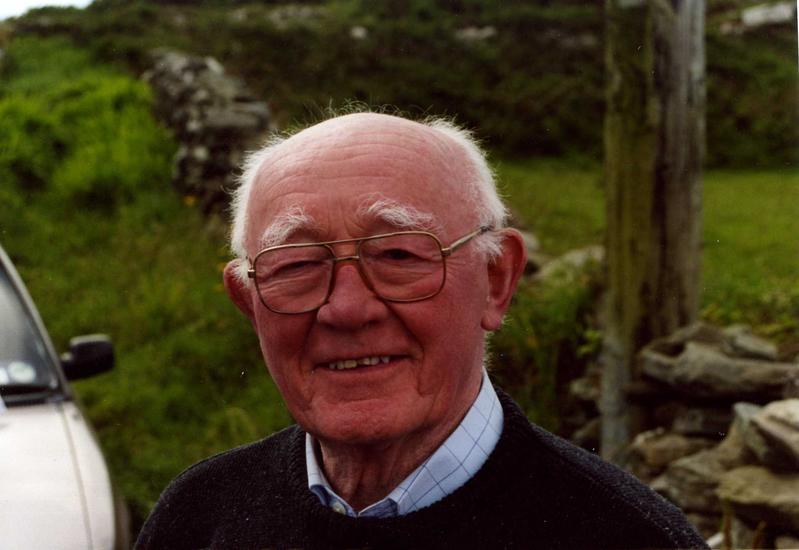 was born in Dunbeacon, Durrus, Bantry, West Cork, Ireland in 1924. He was known as Joe O'Driscoll while growing up. He is a son of James and Minnie O'Driscoll. His mother Minnie was an O'Shea form Bantry. Seosamh or Joe is the youngest of six children, Jimmy, Julia Mary, Dan, Peggy, Paddy and Joe. They have all, apart from Joe passed on.
He attended Dunbeacon National School from 1929 to 1938. He achieved a scholarship to a preparatory college to be a primary school teacher. He attended three colleges, Coláiste Chaoimhín, Drumcondra, Co Dublin, 1938-39, Coláiste Éinde, Galway, 1939-1940 and Coláiste Íosagáin, Ballyvourney, Co Cork, 1940-42. He attended St Patrick's College of Teacher Education, Drumcondra, Dublin from 1942-45. His first temporary teaching post was in Carriglea Industrial School near Dún Laoghaire. In 1946 he obtained a permanent post in City Quay National School in Inner City Dublin. He continue his studies in his spare time and in 1953 was awarded a Diploma in Public Administration from Trinity College Dublin. He followed this with a Bacholer of Arts Degree from University College Dublin in 1955 and a Higher Diploma in Education, again from University College Dublin in 1956. He married Peggy Kearney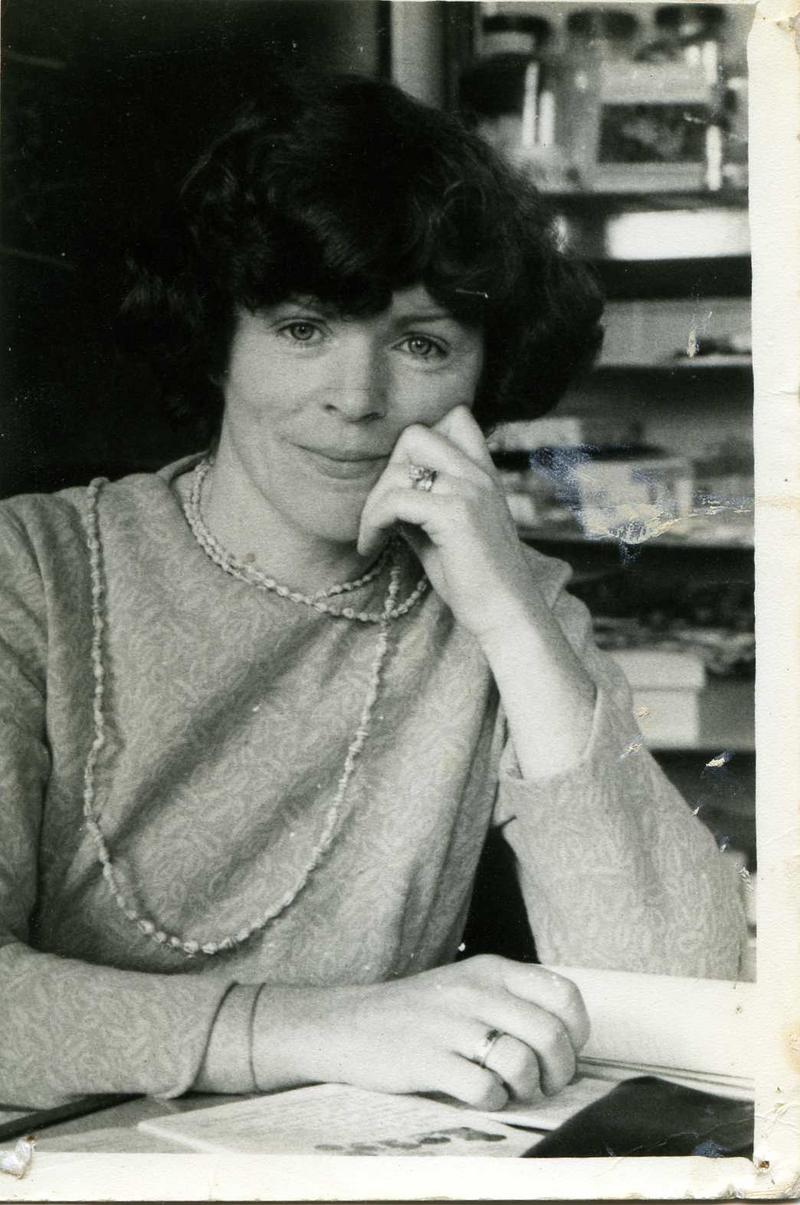 ( now deceased) from Inchigeela, West Cork in 1959 and they had five children as follows :-
1960 Séamus Fionnbharra
1961 Bríd Carmel
1965 Deaglán
1966 Colmán
1972 Fachtna
Seosamh took a year from his post in City Quay to gain experience in special education in St. Augustines Special School in Blackrock and subsequently spent another year taking the Diploma in Special Education in St Patrick's College of Teacher Education in 1968-69. He was one of the founders and first chairman of the National Association of Teachers in Special Education. He was also the Chairman of the first Teachers Centre established in Blackrock in-
He was appointed principal of Archbishop Mc Quaid National School in Ballybrack, Co Dublin in 1977. He retired in 1989.
Seosamh obtained his first camera while a teenager and from the forties onwards took many images of the life which surrounded him. He was very active in 'An Réalt' (The Irish language Branch of the Legion of Mary, a Catholic Lay Organisation) from 1946 to 1959 when he married Peggy Kearney ( 1933-2001). Many of his photos relate to this period. He was also active in The Anti Partition Movement of the 1950's. He was involved in the establishment of Scoil Lorcáin, Monkstown in 1952 and later with Coláiste Eoin/ Íosagáin. These are Irish language schools in South County Dublin. He has a long association with the Gaelic Athletic Association and was active in the Primary Schools League of which he was President for some years from 1947 . He is a founder member of the Cuala League which organises Gaelic games in South Dublin/North Wicklow. This league was founded in the 1950's and Seosamh remained active until 1972. He remains faithful to his native County Cork for sporting purposes. He was active in the Irish National Teachers Organisation during his working life and later spent seven years as Secretary of the Dublin branch of the Retired Teachers Association where he organised a range of social and cultural activities. Seosamh and Peig took no small part in the establishment of the Irish Language Mass in Dún Laoghaire which he attends faithfully except during those months every year he spends 'at home' in Co Cork,
Seosamh maintains strong links with his native place and spends July and August every year in his Summer house, which he built with his brother Dan, in Dunbeacon.
Deaglán, Bríd and Colman are all primary school teachers. Bríd is the Vice Principal of The Mother of Mercy, national School in Booterstown, South County Dublin, Deaglán teaches in Gaelscoil Uí Fhiach in Maynooth, Co Kildare and Colmán is Principal of Scoil Lorcáin where the family attended school. The oldest son Séamus lives on Cape Clear Island, West Cork while the youngest, Fachtna is a journalist and broadcaster with Radio Teilifís Éireann ( National Television Station).